Europroc, Part 2, Module 3: cutting edge to bigger projects
2018-12-15 07:44:00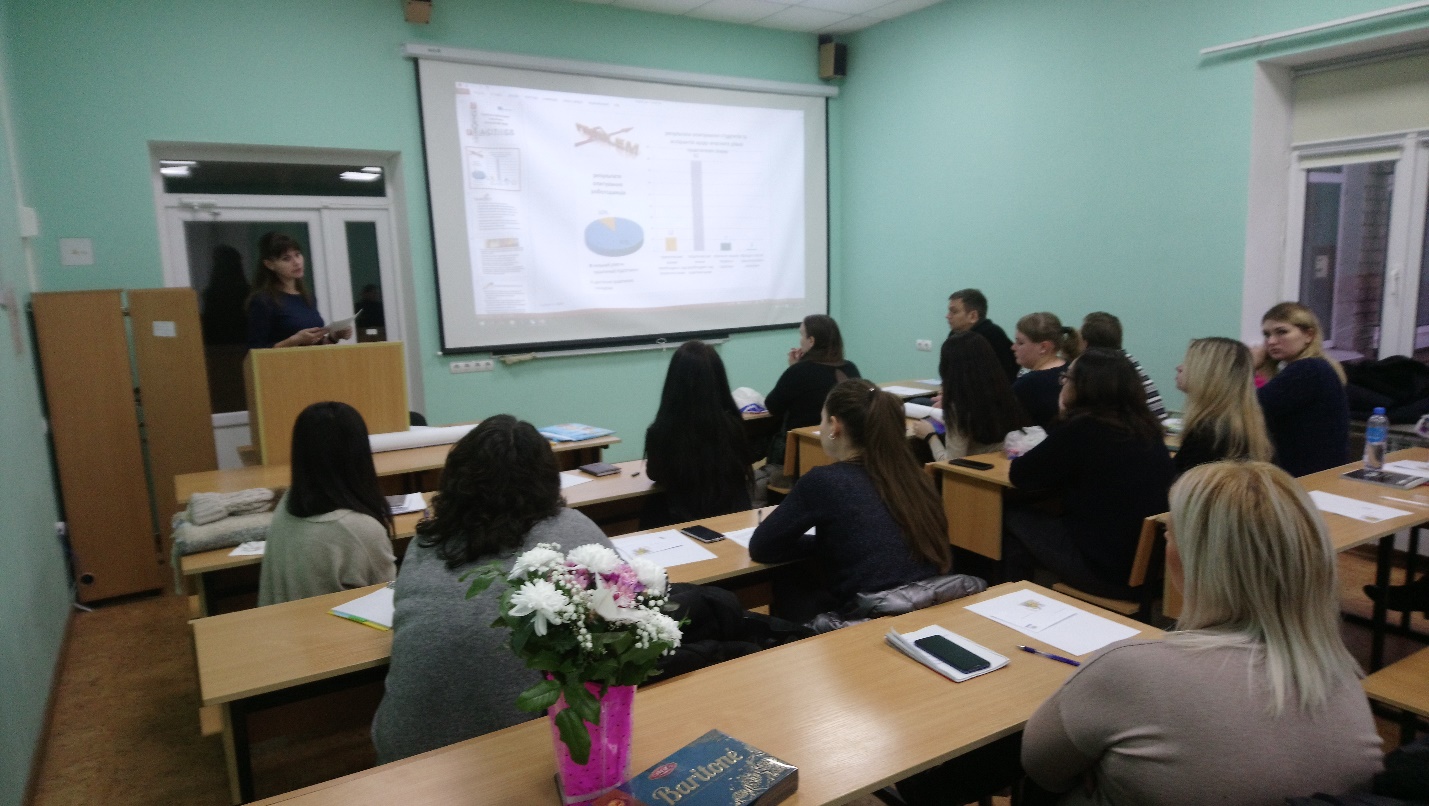 The second part of EUROPROC module 3 is over! Following the course program, students mastered the Erasmus+ KA2 CBHE competitive ideas generation algorithms, leaned how to present their ideas on partner search platforms, studied the basics of project lifecycle planning based on QA mechanisms etc.
Special attention was paid to risks management, to sustainability and dissemination issues, to Erasmus+ KA2 CBHE impact factors and many other matters vitally important for successful project development.
As a final part of the module, the course attendants were asked to present the ideas of the group projects to be assessed by their peers regarding the projects' relevance and the principles of SMART planning. The results proved that our PhD students have a clear vision of basic challenges faced by our education system on its way to European integration. The projects presented covered not only innovative course development (in microcontroller programming, regional studies), but also structural changes in HE: introducing practice-oriented teaching/learning models in the field of Economics, reforming FL teaching methods, implementing IT to the sphere of HEI management. Among the issued dealt by secondary school, the problem of young secondary school teachers' burning out was raised together with early career planning initiatives. The general social issues, such as harassment prevention on campus, were also addressed.
Despite of lack of time, the students presented very balanced and competitive concepts some of which could be transformed into HE reforming projects in the nearest future.