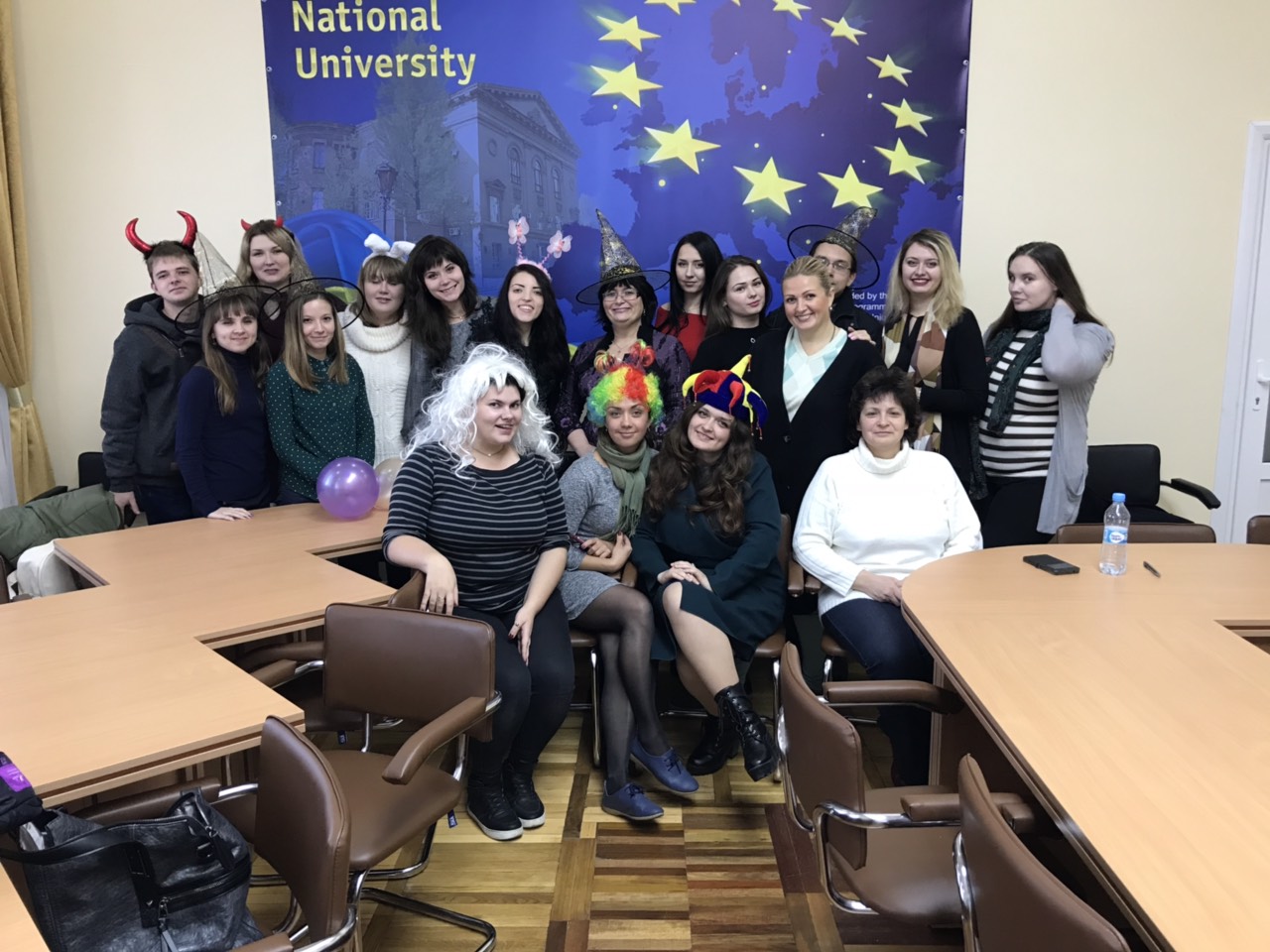 The Postgraduate students of the 1st year of study continue mastering the course "Basics of European Project Activities" taught at ZNU within the frames of international project EUROPROC. Together with their teacher, associate professor Natalia Voronova, they've got an opportunity to learn from their own experience that study process can be both useful and pleasant! E.g., while studying the topic "Project monitoring and performance evaluation" they have been introduced to such important aspects of the project activity as constant monitoring of the project's implementation and teamwork quality assessment.
The project groups were assigned a task to develop and implement the project aimed at planning and celebrating a birthday party in each of the teams. So, the process started at full steam! Far into the night, the team members were designing project implementation plans, appointing responsibilities, setting the terms, defining locations, calculating the numbers of participants, working upon the menu and entertainments in their Viber and Telegram chats. They also designed presentations, conducted google questionnaires, disseminated info via Facebook, selected playlists and costumes and exchanged their imaginary impressions as if they attended a real party.
All the participants enjoyed feeling themselves a part of the fest, they generated various ideas of celebrating such an important event in one's life and hence that comprehended the value of project-oriented approach for organizing and improving everyday processes. In the final part of the task, the participants evaluated project quality and project efficiency based on templates designed by the teacher. Apart from that, a group of experts working alongside with the teams performed external monitoring and project implementation control. The results proved to be positive for all the projects, and the participants got some nice presents. As for our course, it keeps going on and would surely bring even more pleasant surprises to our students.
14.11.2018 22:14:00