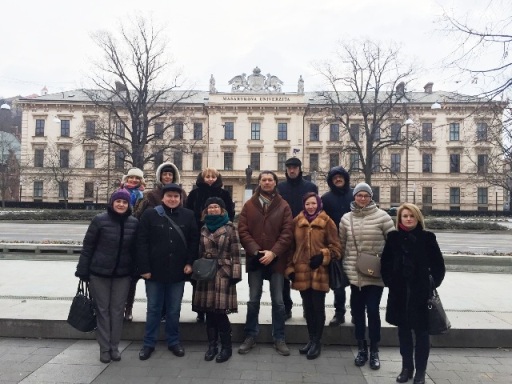 From February 26, 2018 to March 02, 2018, Jean Monnet EUROPROC team member and the Head of ZNU Science and Research Department Victoria Meniailo took part in a study visit of Ukrainian HEI representatives to Masaryk University (Brno, Czech Republic). The visit is a part of international project "Progressive University Management" implemented by the Association of Ukrainian HEI Rectors together with the American Councils for International Education, Czech Development Agency and Masaryk University.
The academic program of the visit hosted by the Faculty of Education comprised lectures devoted to accreditation procedures, academic quality assurance, ethics of publication and principles of academic honesty, innovative IT solutions for education and research, planning and implementation of the strategy of university development, student government issues, financial autonomy of HEIs and many other vitally important topics brought forth by Masaryk University's most prominent specialists.
The host university's project management infrastructure and facilities playing a significant role in its strategic development proved to be very interesting for our project. As the Vice-Dean of the Faculty of Education (who is responsible for project activities on faculty level) had explained, almost all the members of academic staff take an active part in grant-writing. This process is well-organized and well-managed.
The project centers located at each Faculty provides overall informational, methodological and technical support to those willing to submit the project proposal throughout all the stages of application process and the project lifecycle. Students and academic staff of Masaryk University have plenty of opportunities to participate not only in international projects and programs, but also in homeland project contests held by Czech Development Agency, Agency of International Affairs of the Czech Republic, the Ministry of Education and Science ad other Ministries and institutions within the country. Apart from that, Masaryk University as a public HEI gets state funding aimed at university development and comprising 5% of the total budget of the university. These funds are to be spent exclusively at the projects within the university submitted by students, academic and administrative staff and selected on a competitive basis. The topics of the projects vary from research to education (curriculum development, multimedia coursebook design, software design), social (kids centre at the faculty) or infrastructural issues (student cafeteria).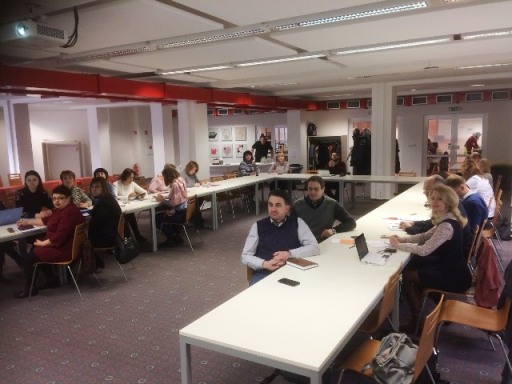 The indicators of student and staff involvement into the project activities (number of the projects and their budgets) are among the major quality assessment indicators of the Chairs as well as of the university in total. Based on these indicators, the annual state funding for the university is to be planned for the following year. With regard to the financial autonomy each chair possesses (having its own budget and being thus able to redirect finances to certain primary activities), grant writing serves as a powerful motivator for raising both state and external funding for structural units. As a result, most active grant writers among the academic staff earn more by working less in terms of academic load (up to 10 hours a week), while their Chairs raise competitiveness due to successful integration into European educational space. As the Vice-Dean of the Faculty of Education had pointed out, in 2017 the amount of funding raised by Masaryk University from project activities surpassed that gained from the state for the first time, which serves as an evident proof of the efficiency of the strategy chosen by Czech HEI. The detailed information about Victoria Meniailo's study visity to Masaryk University can be found here (in Ukrainian):
https://drive.google.com/open?id=1x08PYLVvwaL_eo9MKhjhu3Ht1hl2pVGL
03.04.2018 06:22:00